Physical therapy can help prevent, treat and manage a variety of health problems.
It typically combines manual therapies (e.g. massage), with movement training, exercise and wellness practices. Doctors often recommend physical therapy for children and adults who have been injured or have movement problems due to illness, disease or disability. Because we have found that Pilates can often be complementary to physical therapy, Pilates techniques and exercises may be integrated into patients' rehabilitation programs.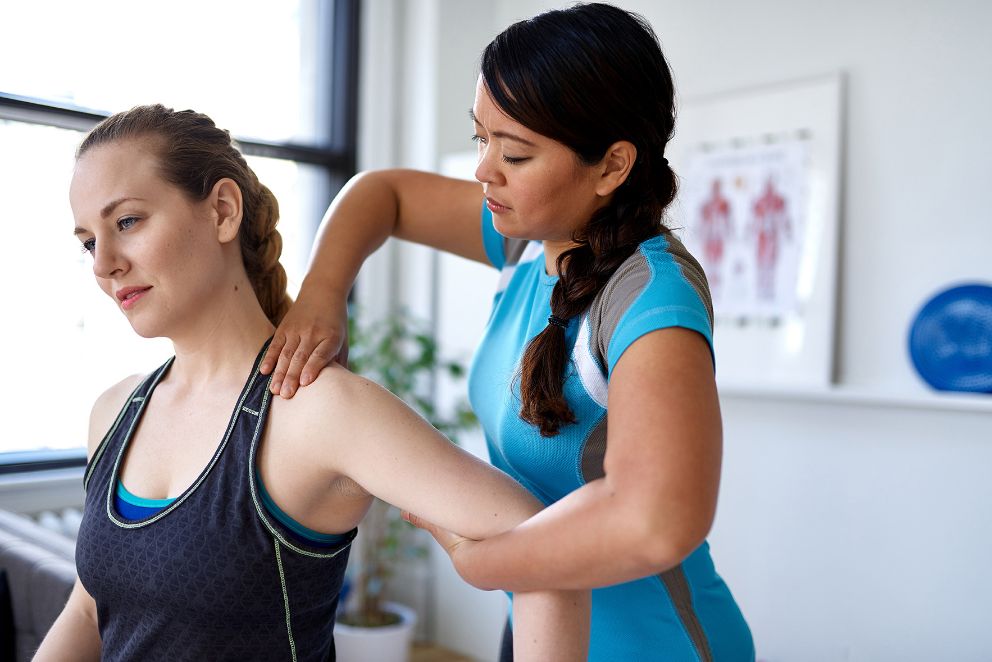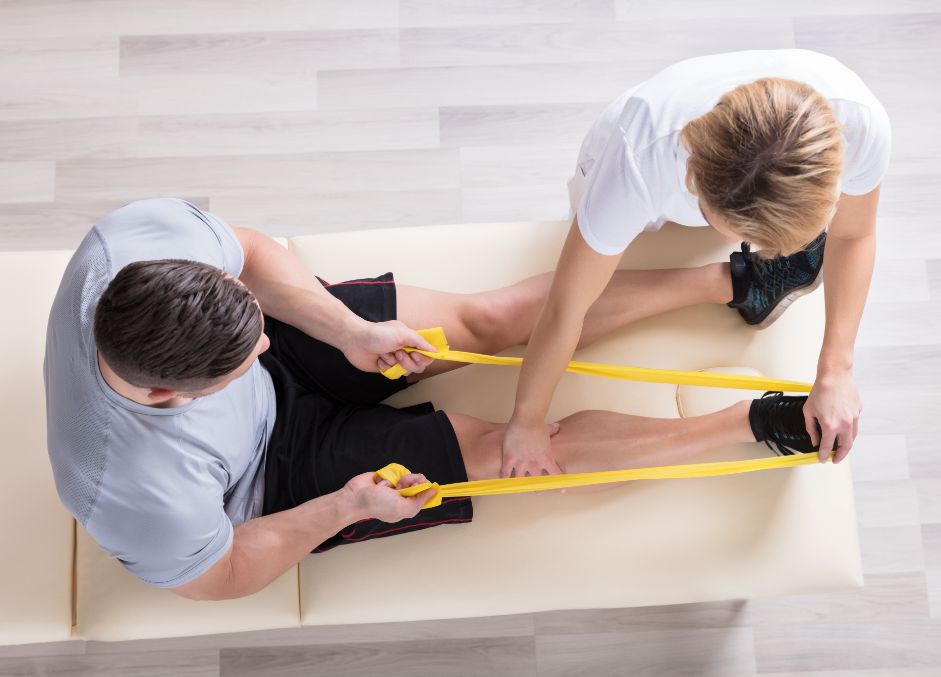 We offer TRX® Suspension® Training, a revolutionary method of leveraged bodyweight exercise which can provide a full-body workout to help build power, strength, flexibility, balance, mobility and prevent injuries, all at the intensity you choose.
Orthopedic Conditions & Injuries
Total joint replacements
Pre and Post-surgical conditions
Back & neck pain
Spinal injuries
Shoulder and elbow injuries & conditions
Hip, knee and foot injuries & conditions
Sports Conditions & Injuries
Gait/balance dysfunction & training
Safety instruction
Fall risk assessment
Instructive in use of assistive devices
Performance-related training
Auto-Immune Conditions
Rheumatoid Arthritis
Psoriatic Arthritis
Lupus
Chronic pain/fibromyalgia
Ankylosing Spondylitis
Neurological Conditions
Parkinson's Disease
Traumatic Brain Injury
Multiple Sclerosis
Progressive Neuromuscular Disorders
Pelvic Floor Dysfunction
Incontinence 
Pelvic organ prolapse
Diastasis recti 
Pain
Constipation and difficult bowel movements
Postpartum care 
Pudendal neuralgia
Coccydynia
Prenatal & Postpartum Conditions
Physical therapists generally focus on helping to relieve pain, restoring and improving function and mobility, and promoting general healing.
Their work can range from helping someone recover from knee surgery, to improving the mechanics of a dancer's movements, to improving a golfer's swing, to helping patients struggling with chronic pain or illness.
Artist and athlete sessions
We offer special discounted appointment "sessions" for artists and athletes in order to provide these communities with physical therapy treatment focused on managing performance-related injuries or conditions.
Artist and Athlete Sessions are for student, amateur and non-professional athletes (football, basketball, softball, martial arts, etc.) and performers (dancers, aerielists, musicians, actors, etc.) who are not covered under group or individual insurance plans.
We accept a variety of insurance carriers and they can be viewed here.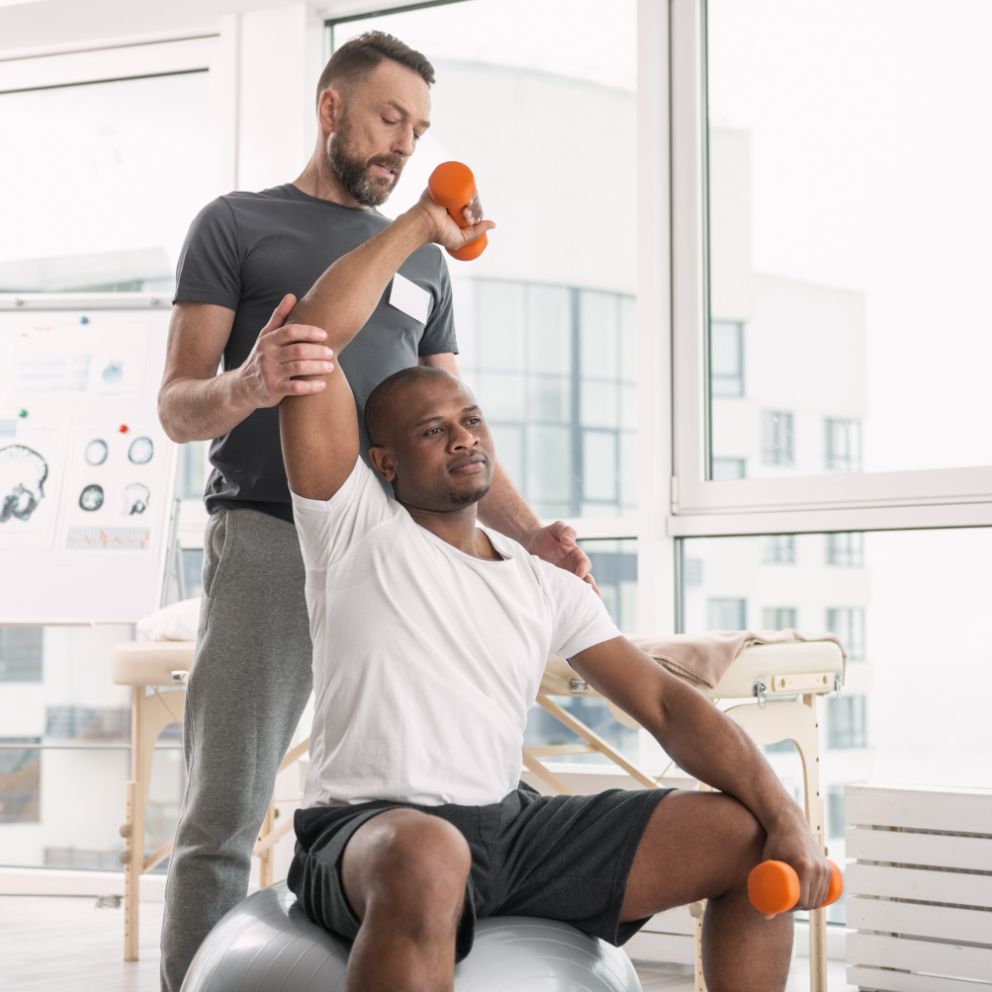 Kind words from happy clients
"I met Kristy five years ago after a car accident left me with a back injury, limited movement in my neck and constant, daily pain. Within three months, she did more than another PT had in almost a year. By combining manual therapy, CranioSacral therapy and Pilates, Kristy helped "cure" my back pain, improved my flexibility and range of motion, and has even helped me more effectively manage life with rheumatoid arthritis."
Jeanine Y
"Kristy is a great PT who's also personable and has a great bedside manner. She treated me for a torn calf muscle so painful that I couldn't put any weight on my left side. With physical therapy and exercise, Kristy had me walking and running normally within a month. I hope to have no more injuries, but if something does happen, I'll definitely go back to Kristy for help. And since she was so great helping me, I always recommend Kristy to my friends and family."
George S.
"I honestly wouldn't go anywhere else for PT! The entire staff is extremely knowledgeable and genuine. Having Kristy, Liz, Lorraine and Joanna get me thru my knee replacement surgeries was priceless. Now I am enjoying Pilates classes with Natalie. The entire staff is warm and welcoming and fun!"
Eileen C.
"Great staff and place to have PT done. From the front desk to the therapist, they pay attention and they care. Very helpful and willing. Which makes all the difference in the world for my rehab after a major surgery. Liz is amazing, so is Kristy. Relaxing, clean place. I highly recommend Tyler Physical Therapy and Pilates."
Chris P.
"I have been going to Tyler Physical Therapy and Pilates for the last few months for Physical Therapy. Liz is amazing. My ankle has improved a lot from Physical Therapy done here. I have done physical therapy at other places in the past for other injuries and never have had such wonderful results. I had previously disliked therapy and not wanted to go, but did it out of necessity. At Tyler Physical Therapy, I have enjoyed therapy, and continually get stronger. I am now going to start going to Pilates classes here after going to physical therapy here. The staff is so nice and very helpful. They make physical therapy fun, and the time goes by quickly!"
Kim P.
"I came to Tyler PT after a total knee replacement. I was hurting and reluctant to be touched. The kindness and wonderful care I received was amazing!! What started out to be something I dreaded turned out to be what I looked forward to the most during my recovery. The staff is amazing and they made me laugh and treated me as a friend. Kristy and Tyler PT are the best!"​
Marilou S.